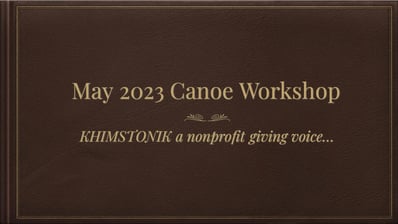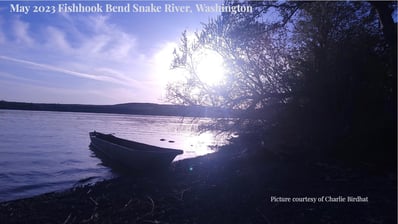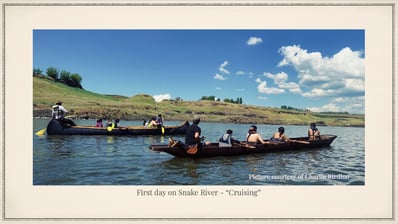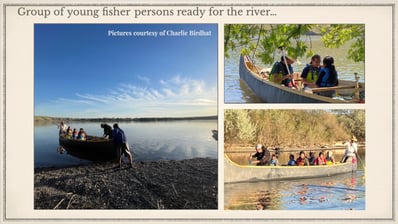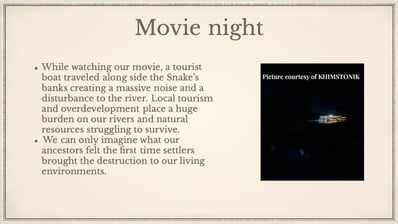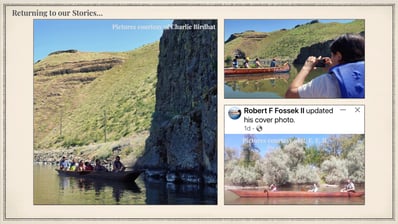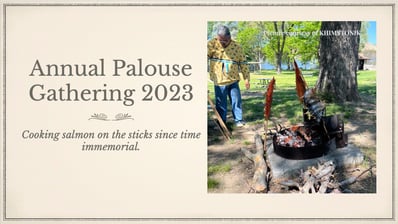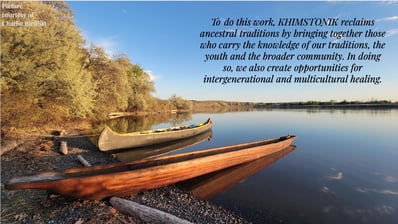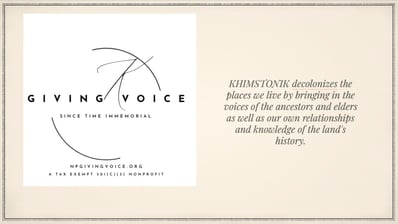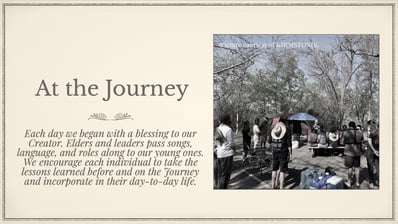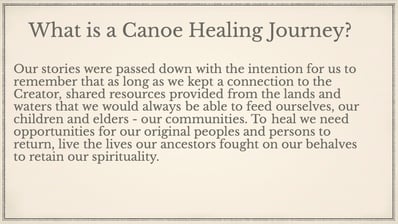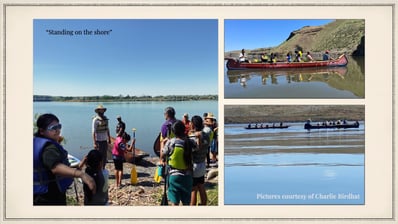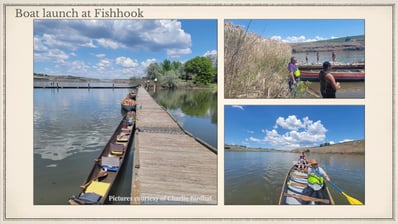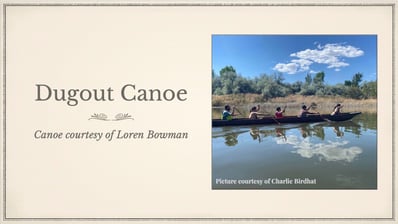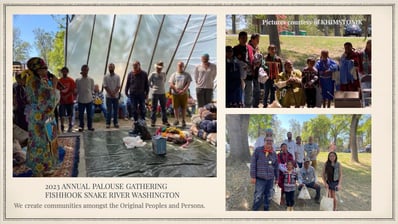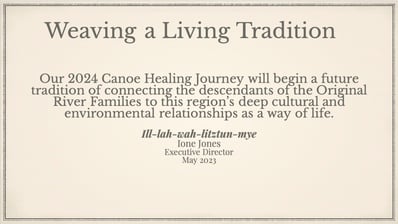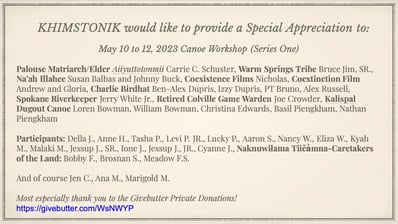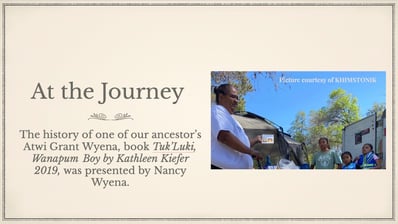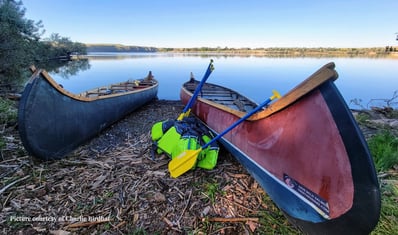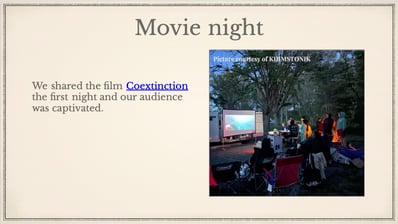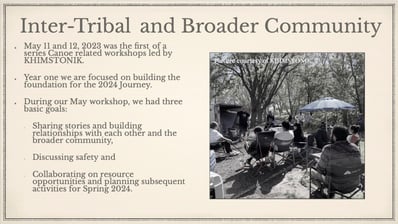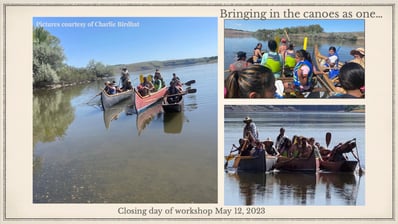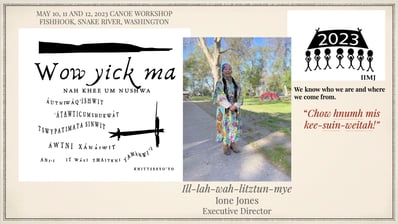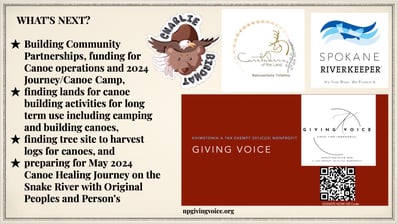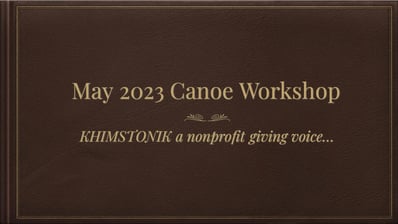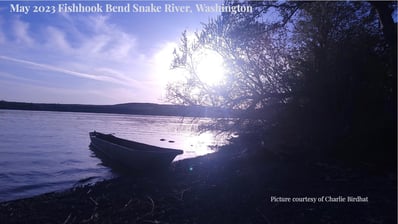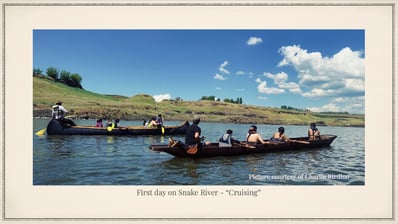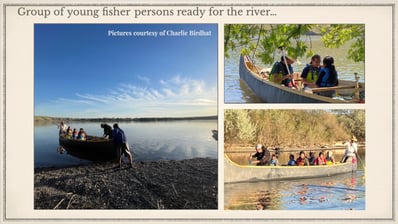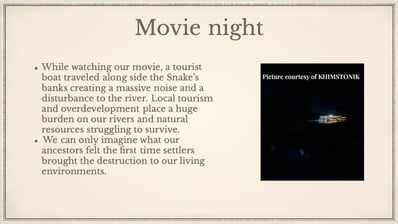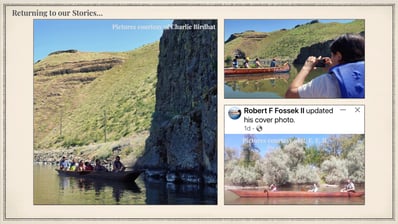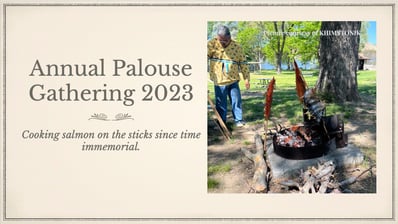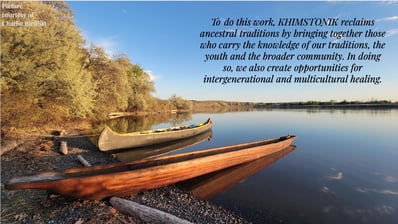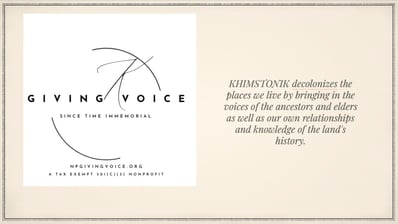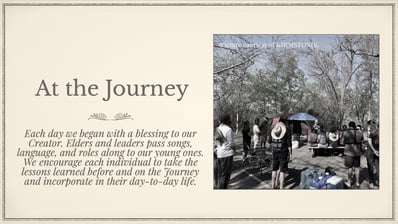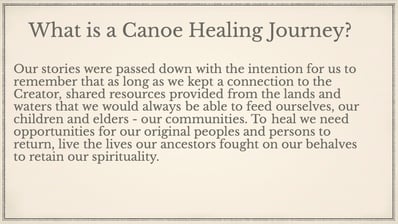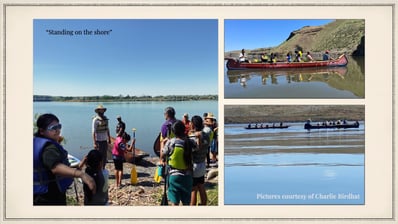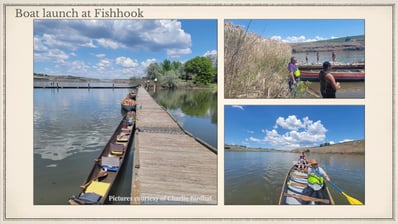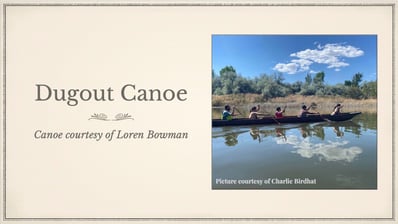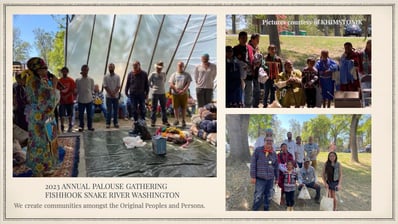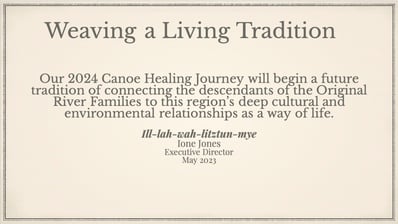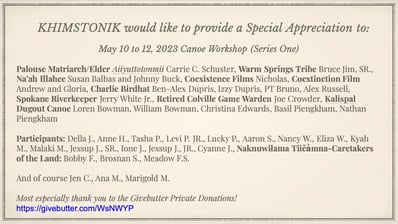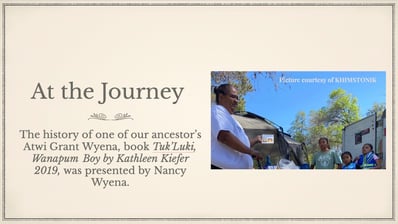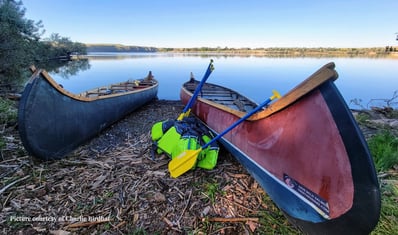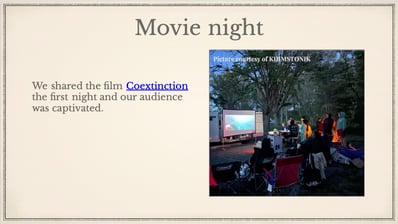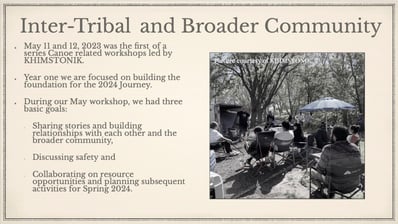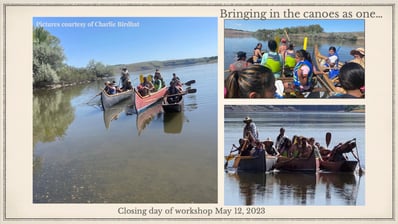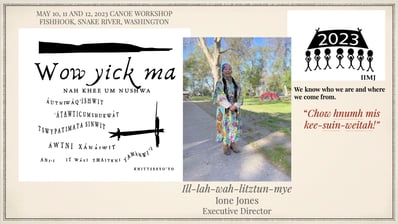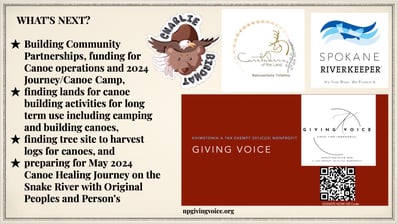 2023 Canoe Workshop Gallery The first year, our elders shared their knowledge of the canoes of the Original Peoples and Persons of the area, including their history, purpose and how they traveled the lands, to the youth and other members of our communities. We presented information about the minimum requirements for wellness and spiritual healing, safety, storage and maintenance of canoes for continued use. We walked around the trees to understand the next steps to selecting the logs, building our canoes and recommended processes to apply was shared by canoe experts in attendance.
Next year, and every year into the future, we hope to have enough funding to begin using our canoes and to open our annual dinner with the lineal descendants and their canoes with our community partners. ALL ARE WELCOME TO JOIN OUR MAY 2024 HEALING CANOE JOURNEY! PLEASE SEND US A COMMENT TO JOIN.
Thank you so much
KHIMSTONIK
Many KHIMSTONIK events bring the elders, the people, and our relationships back to the lands and our history. We also host events educational opportunities for the public, agencies and other governmental entities to learn from the Original Peoples and Persons of these lands.
Through these events we seek to bring awareness that the Palouse are not gone. We want the dams torn down. We seek the return of all of our stolen ancestors and the return of our lands so we can restore the lands, waters, air and communities to health.
May 10th, 11th & 12th, 2023
If you would like to register, donate or learn more, please send a note and we will respond within 48 hours.